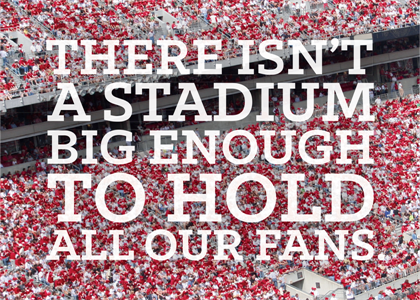 Announcements
Ohio's 529 Giveaway of OSU Football Tickets Ends Aug. 25
It's almost time for the Ohio State Buckeyes to run onto the field and claim victory again. Would you like to be in Ohio Stadium to watch them play? Ohio's 529 Plan, CollegeAdvantage, wants help you by giving away four prize packages of OSU football tickets to fans of both the Buckeyes and saving for higher education.
The grand-prize winner will receive a pair of season tickets (14 tickets total) for all 2021 Ohio State University football home games!
The second-place winner will receive two tickets to two games (four tickets total), which includes the Oct. 30 game against the Penn State, and the Nov. 20 game against Michigan State.
The third-place winner will receive two tickets each (six tickets total) to the Sept. 11 game against Oregon, the Sept. 18 game against Tulsa, and the Oct. 9 game against Maryland.
Finally, the fourth-place winner will receive two tickets each (four tickets total) to the Sept. 25 game against Akron, and the Nov. 13 game against Purdue.
To enter, visit Ohio's 529 Plan today on Facebook. You can enter once per day, per person. But don't wait; this giveaway ends at 11:59 p.m. ET Aug. 25, 2021. This ticket sweepstake is open to Ohio 529 Plan account owners and non-account owners. Here are the complete contest rules.
And if you're a winner, think of it as good practice for when your child heads off to college and you get to enjoy those crisp, fall Saturday afternoons at a football game together!
If you have been saving for your child's higher education or are just getting started, Ohio's tax-free 529 Plan is how forward-thinking parents make college doable. If you're ready to start saving, it's easy and simple to open an Ohio 529 account online. Any funds you can set aside in Ohio's 529 Plan is money your child won't have to borrow for their higher education, making a 529 plan an excellent alternative to student loan debt. For someday your child is going to college. Someday starts today with Ohio's 529 Plan.
Posted on August 24, 2021