Ohio Tuition Trust Authority
Interim Executive Director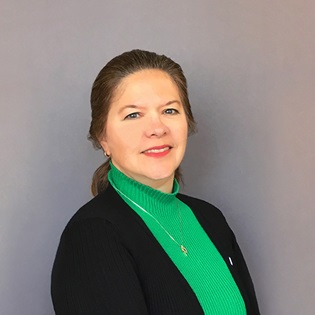 Trisha A Good
As interim executive director of the Ohio Tuition Trust Authority (OTTA), Trisha Good is responsible for leading the agency and its 35 employees, recommending and implementing the investment strategy as approved by an 11-member OTTA investment board, and managing the overall operations of Ohio's 529 Plan, CollegeAdvantage.
Ms. Good has been serving as the Chief Financial Officer/Chief Investment Officer since 2010. Prior service with OTTA includes Investment Officer from 2000-2010 and Comptroller from 1996-2000. She also served as OTTA Interim Executive Director during 2015 and again in 2023. Ms. Good has previous work experience with Ohio Student Aid Commission, MPW Industrial Services, Inc., a CPA firm and Savings and Loans in Ohio.
She is a native of Milan, Ohio and graduated from Tiffin University, with a bachelor's degree in accounting. She also holds a Certified Public Accountant license (inactive) in Ohio.
She resides near Hebron with her family.
Learn More About Ohio's 529
---
Questions?
Learn More About Ohio's 529
---
Questions?