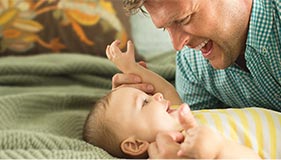 Save For Your New Bundle Of Joy
Expecting a new addition? You can get a head start by opening an account in your own name and transferring it once your baby is born and has a Social Security number.
In national surveys, the birth of a child is the number one reason for opening an account.